By Collection Management Librarian Kathy
I love how much our community uses the library. Sometimes that means waiting for the hottest titles. Don't fret! I can help you find a similar reading experience to THAT book you are waiting for or that you finally read and loved.
Good Company by Cynthia D'Aprix Sweeney
Why you should try it: A big chunk of this book is also told in flashbacks and takes place at a summer stock-like theater. Plus it has well-drawn characters and revolves around their relationships (and assumptions about those relationships).
Description: Flora Mancini has been happily married for more than 20 years. But everything she thought she knew about herself, her marriage, and her relationship with her best friend, Margot, is upended when she stumbles upon an envelope containing her husband's wedding ring, the one he claimed he lost one summer when their daughter, Ruby, was five.
Find all available formats in the catalog »
Why you should try it: If you love stories about families and how the past grandly and subtly affects the present, this is the book for you.
Description: The Turners have lived on Yarrow Street for over 50 years. Their house has seen 13 children grown and gone—and some returned; it has seen the arrival of grandchildren, the fall of Detroit's East Side, and the loss of a father. The house still stands despite abandoned lots, but now, as ailing matriarch Viola finds herself forced to leave her home and move in with her eldest son, the family discovers that the house is worth just a tenth of its mortgage. The Turner children are called home to decide its fate and to reckon with how each of their pasts haunts—and shapes—their family's future.
Find all available formats in the catalog »
Why you should try it: Not family, but friends, ride out the early days of the pandemic in a country house AND a famous actor is involved. Shteyngart is also a masterful developer of character and writer of relationships.
Description: A group of friends and friends-of-friends gathers in a country house to wait out the pandemic. Over the next few months, new bonds of friendship and love will take hold, while old betrayals will emerge among this unlikely cast of characters: a Russian-born novelist; his Russian-born psychiatrist wife; their precocious child obsessed with K-pop; a struggling Indian American writer; a wildly successful Korean American app developer; a global dandy with three passports; a young flame-thrower of an essayist, originally from the Carolinas; and a movie star, The Actor, whose arrival upsets the equilibrium of this chosen family.
Find all available formats in the catalog »
Why you should try it: Patchett's families are less dysfunctional and more tender and loving, if a little wistful. While there is some light time travel in these stories, they embody those same sentiments.
Description: In a small back alley of Tokyo, there is a café that has been serving carefully brewed coffee for more than one hundred years. Local legend says that this shop offers something else besides coffee—the chance to travel back in time. Over the course of one summer, four customers visit the café in the hopes of making that journey. But time travel isn't so simple, and there are rules that must be followed. Most importantly, the trip can last only as long as it takes for the coffee to get cold.
Find all available formats in the catalog »
Our Town by Thornton Wilder
Why you should try it: Why not read the play that takes center stage (hehe, see what I did there) in Patchett's novel?
Description: The story of the fictional American town Grover's Corners as told through the everyday lives of its citizens.
Find all available formats in the catalog »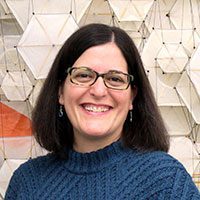 About Kathy
Kathy is a Collection Management Librarian who loves reading, sharing, and talking about books. Her missions in life are to: create communities of readers, convince folks that her official title should be "Book Pusher," and refute that "disco" is a dirty word.