Invest in Oak Park's future. The Oak Park-River Forest Community Foundation manages eight endowment funds for the Oak Park Public Library. Monetary donations are tax deductible.
Giving supports local work dedicated to literacy, education, diversity, inclusion, equity, health, safety, and affordability. Your generosity connects people and community, educates global citizens, and sustains, shares, and respects Oak Park's community's resources.
Choose the fund that means the most to you and give now. Or contact Director of Operations Jeremy Andrykowski, jeremya@oppl.org.
---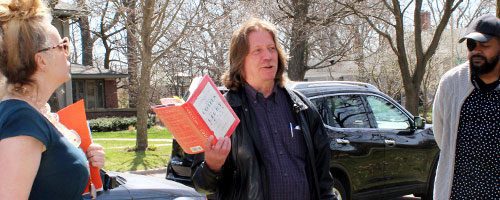 Jim Madigan Oak Park Public Library Staff Education Fund
Help provide resources for the educational advancement of library staff, in honor of Jim's 25 years at the library.
---
Bernard and Cecilia Sinkevitch Fund
Provide ongoing support for building collections.
---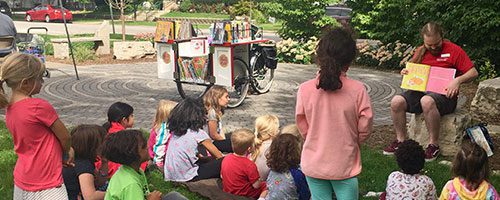 ---
---
H. Spencer Green Trust
This unrestricted fund brings special projects to our community.
---
Helen M. Harrison Endowed Book Fund
Established by long-time library loyalist Helen Harrison for new books and materials.
---
Oak Park Public Library Capital Fund
Support capital needs. since July 2011, includes the Ina Ostertag Scholarship Fund, which honors a former library trustee.
---
Scoville-Hutchinson Library Fund
Help library employees earn a Master's of Library Science degree through this scholarship.
---
Honor loved ones through a gift to your library
Honor your loved ones and personal milestones with a bookplate. You choose a subject area and share the name who you are honoring.

Contact us now »
Give any amount at any time in person at any library location.
All donations are tax-deductible.