By Collection Management Librarian Kathy
Every November, National Family Caregivers Month "offers an opportunity to raise awareness of caregiving issues, educate communities, and increase support for caregivers." Find titles featuring support and resources especially for caregivers below. And visit acl.gov to learn more about the observance and find additional resources for caregivers »
Books for caregivers
Why you should try it: This step-by-step guide can help a caregiver navigate difficult decisions and is full of resources.
Description: In this extensive guide, caregiver advocate Carolyn A. Brent outlines a step-by-step process so caregivers know what to do and what to ask in every situation that may arise.
Why you should try it: Many caregivers will find this memoir relatable and share the author's call for recognition and standardized support.
Description: The story of one woman's struggle to care for her seriously ill husband—and a revealing look at the role unpaid family caregivers play in a society that fails to provide them with structural support. Already Toast shows how all-consuming caregiving can be, how difficult it is to find support, and how the social and literary narratives that have long locked women into providing emotional labor also keep them in unpaid caregiving roles.
Why you should try it: A moving memoir and helpful guide for anyone caring for someone with Alzheimer's.
Description: In a singular account of battling Alzheimer's, Patti Davis eloquently weaves personal anecdotes with practical advice tailored specifically for the overlooked caregiver. After losing her father, Ronald Reagan, Davis founded a support group for family members and friends of Alzheimer's patients. Drawing on those years, Davis reveals the surprising struggles and gifts of this cruel disease.
Why you should try it: This compassionate and informative book is filled with resources for both child and parent.
Description: "Kramer, author of a 1997 book (also titled Uncommon Voyage) that recounts her struggles to find alternative therapies to treat her son's cerebral palsy, returns with a guidebook to help parents cope with the burdens and joys of raising a special-needs child."—Publishers Weekly
Why you should try it: Basting received a MacArthur Genius Grant for her work using storytelling in maintaining emotional connections with folks experiencing cognitive impairment.
Description: In Creative Care, Anne Basting lays the groundwork for a widespread transformation in our approach to elder care and uses compelling, touching stories to inspire and guide us all—family, friends, and health professionals—in how to connect and interact with those living with dementia.
Why you should try it: Perfect for anyone new to the role of caregiver.
Description: A practical guide to finding personal meaning in the 21st-century care experience. Personal transformation is usually an experience we actively seek out—not one that hunts us down. Becoming a caregiver is one transformation that comes at us, requiring us to rethink everything we once knew.
Why you should try it: These essays can help make parents feel less alone.
Description: The writings collected here are grouped into chapters reflecting the progressive stages of many parents' emotional journeys, starting with grief, denial, and anger and moving towards acceptance, empowerment, laughter, and even joy. Each chapter opens with an introduction by Neil Nicoll, a child and family psychologist who specializes in development disorders.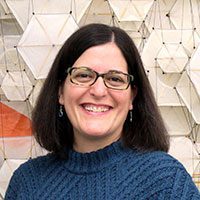 About Kathy
Kathy is a Collection Management Librarian who loves reading, sharing, and talking about books. Her missions in life are to: create communities of readers, convince folks that her official title should be "Book Pusher," and refute that "disco" is a dirty word.