By Collection Management Librarian Kathy
Learn more about the life of Malcolm X with these nonfiction and fiction materials—as we celebrate what would have been his 97th birthday on May 19.
Materials about Malcolm X
Why you should try it: Consistently making lists of the best and/or most important nonfiction works of all time, this is the place to start when learning about Malcolm X.
Description: In the searing pages of this classic autobiography originally published in 1964, Malcolm X—the Muslim leader, firebrand, and anti-integrationist—tells the extraordinary story of his life and the growth of the Black Muslim movement.
Find all available formats in the catalog »
Why you should try it: Winner of the 2021 Pulitzer Prize for Biography, this book took the author nearly 30 years of research and writing.
Description: Les Payne embarked in 1990 on a quest to interview anyone he could find who had actually known Malcolm X—all living siblings of the Malcolm Little family, classmates, street friends, cellmates, Nation of Islam figures, FBI moles and cops, and political leaders around the world. His goal was ambitious: to transform what would become over a hundred hours of interviews into an unprecedented portrait of Malcolm X, one that would separate fact from fiction.
Find all available formats in the catalog »
Why you should try it: This fictionalized account of Malcolm X's early years is a great choice for teens or adults.
Description: A 2016 Coretta Scott King Author Honor Book cowritten by Malcolm X's daughter, this novel follows the formative years of the man whose words and actions shook the world. X follows Malcolm from his childhood to his imprisonment for theft at age 20, when he found the faith that would lead him to forge a new path and command a voice that still resonates today.
Find all available formats in the catalog »
Why you should try it: Another fictionalized account, also written in partnership with Malcolm X's daughter, of his years in prison.
Description: In Charlestown Prison, Malcolm Little struggles with the weight of his past. Plagued by nightmares, Malcolm drifts through days, unsure of his future. Slowly, he befriends other prisoners and writes to his family. He reads all the books in the prison library, joins the debate team and the Nation of Islam. Malcolm grapples with race, politics, religion, and justice in the 1940s. And as his time in jail comes to an end, he begins to awaken—emerging from prison more than just Malcolm Little: Now, he is Malcolm X.
Find all available formats in the catalog »
Why you should try it: There is no denying Denzel Washington's tour de force performance in this Spike Lee classic.
Description: "Biographical epic of the controversial and influential Black Nationalist leader, from his early life and career as a small-time gangster, to his ministry as a member of the Nation of Islam."—IMDB
Find all available formats in the catalog »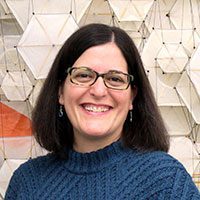 About Kathy
Kathy is a Collection Management Librarian who loves reading, sharing, and talking about books. Her missions in life are to: create communities of readers, convince folks that her official title should be "Book Pusher," and refute that "disco" is a dirty word.