By Collection Management Librarian Kathy
I love how much our community uses the library. Sometimes that means waiting for the hottest titles. Don't fret! I can help you find a similar reading experience to THAT book you are waiting for or that you finally read and loved.
And be sure to check out the Hot Picks displays—where you can find additional copies of new and popular fiction, nonfiction, and movies that can't be put on hold or renewed—available for checkout in person at any library location.
Why you should try it: If you're into the dramatic, many charactered family sagas, and don't mind your books giving you a good cry, Bill Clegg's debut novel fits the bill.
Description: Surviving a disaster that kills everyone else in her family, June relocates West and settles into a directionless existence while other people impacted by the tragedy struggle with new circumstances.
Why you should try it: Like The Dutch House, this novel spans decades and explores class lines that exist within families.
Description: Explores the legacy of racial disparity in the South through the story of three generations of an African American family in New Orleans.
Why you should try it: These novels anchor their stories of family, and the fracturing of that family, with a place—in both cases a big ol' house.
Description: When their troubled youngest sibling returns, the three oldest Blair children, adults now and still living near the family home, find their lives disrupted in ways they could have never imagined as they each tell their story that is interwoven with portraits of their family at crucial points in their history.
Why you should try it: Siblings. Are they the best or the worst? If you love reading about sibling relationships, try this.
Description: When their formidably strong-willed eldest sister is arrested, abruptly transitioning their family from respectability to disgrace, two younger sisters confront complicated dynamics in their family and identities to uncover what really happened.
Why you should try it: Although a quirkier read than The Dutch House, The Family Fang is also about siblings bonded together because of their parents' bad behavior.
Description: When their parents, performance artists who have dedicated themselves to making great art by sacrificing normality, plan one last performance, siblings Annie and Buster, returning home after their individual worlds collapse, are faced with a difficult decision.
Why you should try it: While not a novel, Janny Scott's memoir is an in-depth story of a family and all the good and bad ways that money affects their lives.
Description: The journalist author of A Singular Woman traces how the 800-acre Philadelphia estate of her investment banker great-grandfather shaped choices that impacted generations of her family and reflected the encroaching economic inequalities of the modern era.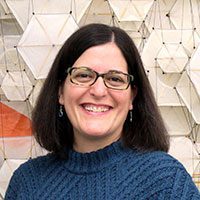 About Kathy
Kathy is a Collection Management Librarian who loves reading, sharing, and talking about books. Her missions in life are to: create communities of readers, convince folks that her official title should be "Book Pusher," and refute that "disco" is a dirty word.