By Collection Management Librarian Kathy
The UK's most prestigious literary award, The Booker Prize is awarded annually to the best novel of the year written in English and published in the UK or Ireland. Check out the longlist titles below—featuring all of the titles currently available in the U.S.—and look for the shortlist announced in September and the winner in October.
The longlist
Glory by NoViolet Bulawayo
Try it, if you liked: The Story of a Goat by Perumal Murugan, Welcome to Lagos by Chibundu Onuzo, or Animal Farm by George Orwell.
Description: Glory centers around the unexpected fall of Old Horse, a long-serving leader of a fictional African country, and the drama that follows for an unruly nation of animals on the path to true liberation.
Find all available formats in the catalog »
Trust by Hernan Diaz
Try it, if you liked: The Luminaries by Eleanor Catton, Trust Exercise by Susan Choi, or Golden House by Salman Rushdie.
Description: Even through the roar and effervescence of the 1920s, everyone in New York has heard of Benjamin and Helen Rask. He is a legendary Wall Street tycoon; she is the daughter of eccentric aristocrats. Together, they have risen to the very top of a world of seemingly endless wealth. But at what cost have they acquired their immense fortune? This is the mystery at the center of Bonds, a successful 1937 novel that all of New York seems to have read. Yet there are other versions of this tale of privilege and deceit.
Find all available formats in the catalog »
The Trees by Percival Everett
Try it, if you liked: The Sellout by Paul Beatty, Ring Shout by P. Djeli Clark, or Suburban Dicks by Fabian Nicieza.
Description: When a pair of detectives from the Mississippi Bureau of Investigation arrive to investigate a series of brutal murders in the rural town of Money, they meet expected resistance from the local sheriff, his deputy, the coroner, and a string of racist White townsfolk.
Find all available formats in the catalog »
Booth by Karen Joy Fowler
Try it, if you liked: March by Geraldine Brooks, Black Cloud Rising by David Wright Falade, or See What I Have Done by Sara Schmidt.
Description: In 1822, a secret family moves into a secret cabin some 30 miles northeast of Baltimore, to farm, to hide, and to bear ten children over the course of the next 16 years. Junius Booth—breadwinner, celebrated Shakespearean actor, and master of the house in more ways than one—is at once a mesmerizing talent and a man of terrifying instability. One by one the children arrive, as year by year, the country draws frighteningly closer to the boiling point of secession and civil war.
Find all available formats in the catalog »
Try it, if you liked: The Girl With the Louding Voice by Abi Dare, Big Girl, Small Town by Michelle Galan, or Nora Webster by Colm Toibin.
Description: It is 1985 in a small Irish town. During the weeks leading up to Christmas, Bill Furlong, a coal merchant and family man faces into his busiest season. Early one morning, while delivering an order to the local convent, Bill makes a discovery that forces him to confront both his past and the complicit silences of a town controlled by the church.
Find all available formats in the catalog »
Try it, if you liked: Milkman by Anna Burns or Strange Flowers by Donal Ryan.
Description: It is the summer of 1979. An English painter travels to a small island off the west coast of Ireland. He doesn't know that a Frenchman follows close behind. Jean-Pierre Masson has visited the island for many years, studying the language of those who make it their home. He is fiercely protective of their isolation and deems it essential to exploring his theories of language preservation and identity. But the people who live on this rock—three miles long and half a mile wide—have their own views on what is being recorded, what is being taken, and what ought to be given in return.
Find all available formats in the catalog »
Try it, if you liked: All of This Could Be Different by Sarah Thankam Mathews, A Girl Is a Half-Formed Thing by Eimear McBride, or Companion Piece by Ali Smith.
Description: Lia, her husband, Harry, and their daughter, Iris, are a perfectly balanced family of three with a happy life. But when a devasting diagnosis threatens to derail their lives, the world around them begins to warp and transform, and Lia's carefully hidden secrets come rushing out.
Find all available formats in the catalog »
Try it, if you liked: Dear Miss Metropolitan by Carolyn Ferrell, Push by Sapphire, or Big Girl by Mecca Jamilah Sullivan.
Description: Kiara and her brother, Marcus, are scraping by in an East Oakland apartment complex. Both have dropped out of high school, their family fractured by death and prison. But while Marcus clings to his dream of rap stardom, Kiara hunts for work to pay their rent. One night, what begins as a drunken misunderstanding with a stranger turns into the job Kiara never imagined wanting but now desperately needs: nightcrawling. Her world breaks open even further when her name surfaces in an investigation that exposes her as a key witness in a massive scandal within the Oakland Police Department.
Find all available formats in the catalog »
Try it, if you liked: Monogamy by Sue Miller or Dept. of Speculation by Jenny Offill.
Description: Lucy Barton is a writer, but her ex-husband, William, remains a hard man to read. "William," she confesses, "has always been a mystery to me." Another mystery is why the two have remained connected after all these years. They just are. So Lucy is both surprised and not surprised when William asks her to join him on a trip to investigate a recently uncovered family secret—one of those secrets that rearrange everything we think we know about the people closest to us.
Find all available formats in the catalog »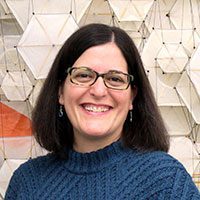 About Kathy
Kathy is a Collection Management Librarian who loves reading, sharing, and talking about books. Her missions in life are to: create communities of readers, convince folks that her official title should be "Book Pusher," and refute that "disco" is a dirty word.