By Collection Management Librarian Kathy
We love book award season! Here are some recent winners for all ages—that also all happen to be written by women. A great way to celebrate Women's History Month!
Award-winning titles written by women
Why you should try it: For folks who want a well-written, leisurely-paced, immersive novel, this International Booker Prize winner is perfect.
Description: Eighty-year-old Ma slips into a deep depression after the death of her husband. But after her grandson brings his grandmother a sparkling golden cane covered with butterflies, things begin to change. With a new lease on life thanks to the cane's seemingly magical powers, Ma gets out of bed and embarks on a series of adventures that baffle even her unconventional feminist daughter, Beti. She ditches her cumbersome saris, develops a close friendship with a hijra, and sets off on a fateful journey that will turn the family's understanding of themselves upside down.
Audience: Adults
Find all available formats in the catalog »
Why you should try it: Winner of the Alex Award, given to books written for adults that have "special appeal for young adults," this book is for all those Jane Austen fans or anyone who wants a fun historical rom-com.
Description: A whip-smart debut that follows the adventures of an entirely unconventional heroine who throws herself into the London Season to find a wealthy husband. But the last thing she expects is to find love... Kitty Talbot needs a fortune. Or rather, she needs a husband who has a fortune.
Audience: Adults, Teens
Find all available formats in the catalog »
Why you should try it: If characters and their emotional interiors are your thing (and you don't mind heavy subjects), try the fiction winner of the Andrew Carnegie Medal, given by the American Library Association.
Description: When a crack appears at the bottom of the pool, the daily swimmers are cast out into an unforgiving world without comfort or relief. One of these swimmers is Alice, who is slowly losing her memory. For Alice, the pool was a final stand against the darkness of her encroaching dementia. Without the fellowship of other swimmers and the routine of her daily laps she is plunged into dislocation and chaos, swept into memories of her childhood and the Japanese American incarceration camp in which she spent the war.
Audience: Adults
Find all available formats in the catalog »
Why you should try it: Readers who love an emotional, intergenerational story should pick up this Printz Award, for excellence in young adult literature, winning title.
Description: Lahore, Pakistan. Then. Misbah is a dreamer and storyteller, newly married to Toufiq in an arranged match. After their young life is shaken by tragedy, they come to the United States and open the Clouds' Rest Inn Motel, hoping for a new start. Juniper, California. Now. Salahudin and Noor are more than best friends; they are family. Growing up as outcasts in the small desert town of Juniper, California, they understand each other the way no one else does. Until The Fight, which destroys their bond with the swift fury of a star exploding.
Audience: Teens
Find all available formats in the catalog »
Freewater by Amina Luqman-Dawson
Why you should try it: A lyrical and beautifully told story of an actual historical place, this novel for kids, won the Newbery Medal.
Description: Under the cover of night, 12-year-old Homer flees Southerland Plantation with his little sister, Ada, unwillingly leaving their beloved mother behind. Through tangled vines, secret doorways, and over a sky bridge, the two find a secret community called Freewater, deep in the swamp. In this society created by formerly enslaved people and some freeborn children, Homer finds new friends, almost forgetting where he came from. But when he learns of a threat that could destroy Freewater, he crafts a plan to find his mother and help his new home.
Audience: Kids
Find all available formats in the catalog »
Why you should try it: Candice Millard writes fantastic narrative nonfiction that reads like novels, which also makes it perfect for listening. This made the Listen List for outstanding narration presented by the Reference and User Services Association.
Description: The 19th century brought increased zeal for exploration and the discovery of a heretofore unknown geological wonder that would bring fame to its discoverer. None were more mythical in the collective imagination or more highly prized than the discovery of the source of the Nile River. Millard tracks the expeditions to claim the prize for England, the first of which was led by the enigmatic Richard Francis Burton. (Booklist)
Audience: Adults
Find all available formats in the catalog »
Why you should try it: This collection will challenge you to rethink what poetry is and what it can accomplish, and it won the PEN America award for poetry.
Description: Lewis's family had survived one of the largest migrations in human history, when six million Americans fled the South, attempting to escape from white supremacy and white terrorism. But photographs she finds 25 years after her grandmother's death reveal a concealed, interior history of 20th-century Black life. The poetry Lewis joins to these vivid images stands forth as an inspiring alternative to the usual ways we frame the old stories of "race" and "migration," placing them within a much vaster span of time and history.
Audience: Adults
Find all available formats in the catalog »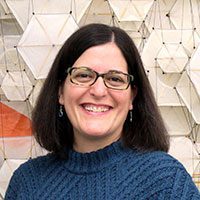 About Kathy
Kathy is a Collection Management Librarian who loves reading, sharing, and talking about books. Her missions in life are to create communities of readers, convince folks that her official title should be "Book Pusher," and refute that "disco" is a dirty word.