By Collection Management Librarian Kathy
It's always important to prioritize self-care, but if you need an excuse (you don't), September is Self-Care Awareness Month.
7 books that encourage self-care
Why you should try it: This fun and upbeat book offers concrete ways to help you move from body shaming to body acceptance. Plus, it has illustrations!
Description: With Body Talk, an illustrated guide-meets-workbook, Sturino is here to help you stop obsessing about your body issues, focus on self-love, and free up space in your brain for creative and productive energy. Complete with empowering affirmations, relatable anecdotes, and actionable takeaways, as well as space to answer prompts and jot down feelings and inspirations, Body Talk encourages you to spend less time thinking about how you look and what you eat and more time discovering your inner fierceness.
Find all available formats in the catalog »
Why you should try it: It's always good to know that you are not alone. Michelle Williams's book about her battle with anxiety and depression will do just that.
Description: After decades of sweeping her anxiety and depression under the rug—even during her years in the spotlight with Destiny's Child—Michelle Williams found herself planning her own funeral. Realizing that she needed immediate help and could no longer battle her anxiety and depression alone, she checked herself into a treatment facility. When she came home, she was energized and determined to check in on a regular basis with herself, God, and others.
Find all available formats in the catalog »
Why you should try it: This is a great choice for anyone who needs a moment to recharge. Sun's personal essays and short humor pieces are made for reconnecting and reflection.
Description: Jonny Sun is back with a collection of essays and other writings in his unique, funny, and heartfelt style. The pieces range from long meditations on topics like loneliness and being an outsider, to short humor pieces, conversations, and memorable one-liners. His honest writings about his struggles with feeling productive, as well as his difficulties with anxiety and depression, will connect deeply with his fans as well as anyone attempting to create in our chaotic world.
Find all available formats in the catalog »
Why you should try it: These letters from Black women to Black girls are filled with self-care advice, encouragement, and empowerment.
Description: "Dear Dope Black Girl, You don't know me, but I know you. I know you because I am you! We are magic, light, and stars in the universe." So begins a letter that Tamara Winfrey Harris received as part of her Letters to Black Girls project, where she asked Black women to write honest, open, and inspiring letters of support to young Black girls aged 13 to 21.
Find all available formats in the catalog »
Why you should try it: Find wisdom and inspiration in these collected essays by spiritual writers from the past and present.
Description: This book is for those who are in the long night of waiting. It does not promise healing or deliverance; it is not a guide to praying away the depression. It is simply an attempt to sit next to you in the dark while you wait for the light to emerge.
Find all available formats in the catalog »
Why you should try it: If you have difficulties standing up for yourself and/or saying no (so important!), this is the book for you.
Description: In a relatable and inclusive tone, Set Boundaries, Find Peace presents simple-yet-powerful ways to establish healthy boundaries in all aspects of life. Rooted in the latest research and best practices used in cognitive behavioral therapy (CBT), these techniques help us identify and express our needs clearly and without apology—and unravel a root problem behind codependency, power struggles, anxiety, depression, burnout, and more.
Find all available formats in the catalog »
Why you should try it: Who knew John Cena was a master of the inspirational quotes? This is a perfect, quick pick-me-up when you need it.
Description: For years, John Cena has been using his popular Twitter feed to uplift his followers with his unique brand of positivity. Now, he collects his favorite words of wisdom on the benefits of being bold and open-minded, embracing discomfort, and making the most of every opportunity.
Find all available formats in the catalog »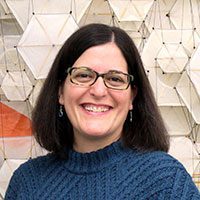 About Kathy
Kathy is a Collection Management Librarian who loves reading, sharing, and talking about books. Her missions in life are to: create communities of readers, convince folks that her official title should be "Book Pusher," and refute that "disco" is a dirty word.