By Collection Management Librarian Kathy
I love how much our community uses the library. Sometimes that means waiting for the hottest titles. Don't fret! I can help you find a similar reading experience to THAT book you are waiting for or that you finally read and loved.
And be sure to check out the Hot Picks displays—where you can find additional copies of new and popular fiction, nonfiction, and movies that can't be put on hold or renewed—available for checkout in person at any library location.
Why you should try it: Like Such a Fun Age, this book explores issues of race through the stories of a mother and her child's caretaker.

Description: Overwhelmed by new motherhood in spite of her love for her infant son, Rebecca, a white woman, asks Priscilla, a kind black woman, to become her family's nanny, only to have her perspectives changed about her own life of privilege, a situation that compels her to take on unanticipated challenges in the aftermath of a tragedy.
Why you should try it: While this also addresses serious topics, namely a black woman navigating a white world, it manages to still be witty.

Description: In a powerful coming-of-age tale that also doubles as a portrait of Philadelphia in the late 80s and early 90s, Kenya Curtis, who knows that she is different but can't put her finger on why, grows increasingly disgruntled by her inability to find any place, thing, or person that feels like home.
Why you should try it: Good intentions abound in Such a Fun Age and Good Talk. Don't let them fool you!

Description: The author of the critically acclaimed The Sleepwalker's Guide to Dancing presents an intimate graphic memoir about American identity as it has shaped her interracial family in the aftermath of the 2016 elections.
Why you should try it: Two characters intimately connected but struggling with their differences in race and class . . . sound familiar? This is a great choice for adults and teens.
Description: Every morning, seventeen-year-old Maria Anís Rosario takes the subway in Queens to her private high school where she struggles to fit in as one of the only Latina students—until Rocky welcomes her into this new life. White, rebellious, and ignored by her wealthy parents, Rocky uses her money toward one goal: to get away with anything.
Why you should read it: Like the themes of Such a Fun Age but need a little more poetry in your life? Maybe a little more fire and rage? This is the book for you.
Description: A provocative and furious book about race, culture, identity, and what it means to be an inter-country adoptee in America.
Why you should read it: While a very different story, this is a good read-alike for Such a Fun Age because of its deeper themes combined with a breezy tone.
Description: In the summer of 1968, three Manhattan co-eds embark on a road trip to Atlanta and find tensions running high as they make their way south via racially-friendly locations for gas, rest, and food.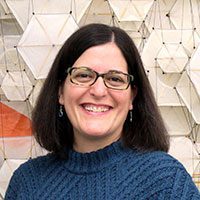 About Kathy
Kathy is a Collection Management Librarian who loves reading, sharing, and talking about books. Her missions in life are to: create communities of readers, convince folks that her official title should be "Book Pusher," and refute that "disco" is a dirty word.