By Collection Management Librarian Kathy
In 2017, the Village of Oak Park Board of Trustees approved a proclamation declaring the second Monday in October Indigenous Peoples Day. This day recognizes that Native peoples were the first inhabitants of North America and celebrates their history, traditions, and stories.
Oak Park Public Library acknowledges that Oak Park is situated on the ancestral land of the Bodewamiadkiwen (Potawatomi), Myaamia (Miami), Oceti Sakowin, Kiikaapoi (Kickapoo), and Peoria. We honor them and thank them for their stewardship of this land. Source: native-land.ca
Reminder: The library is open for regular hours on Monday, October 10.
Nonfiction books celebrating Indigenous Peoples
Why you should try it: For anyone looking for an alternative to mainstream environmental solutions and discussions.
Description: An Indigenous environmental scientist breaks down why western conservationism isn't working—and offers Indigenous models informed by case studies, personal stories, and family histories that center the voices of Latin American women and land protectors.
Find all available formats in the catalog »
Why you should try it: What better way to honor Indigenous Peoples Day than reading a comic about Indigenous defiance?
Description: A powerful and historically accurate graphic portrayal of Indigenous resistance to the European colonization of the Americas, beginning with the Spanish invasion under Christopher Columbus and ending with the Six Nations land reclamation in Ontario in 2006.
Find all available formats in the catalog »
Why you should try it: Learn more about contemporary Indigenous peoples through oral history.
Description: In myriad ways, each narrator's life has been shaped by loss, injustice, and resilience—and by the struggle of how to share space with settler nations whose essential aim is to take all that is indigenous.
Find all available formats in the catalog »
Why you should try it: This book offers concrete ideas and solutions for healing the scars left by colonial injustice.
Description: Weaving her own story with the story of her ancestors and with the broader themes of creation, replacement, and disappearance, Krawec helps readers see settler colonialism through the eyes of an Indigenous writer.
Find all available formats in the catalog »
Why you should try it: A delicious and communal (share, share!) way to celebrate Indigenous Peoples Day.
Description: Winner of the 2020 US Gourmand Award for Food Heritage with recipes by Mexican chef Noel Morales—born of Aztec and Omec blood, grandson to a mezcalero, and raised by native dancers—The Native Mexican Kitchen offers its readers the ability to recreate the flavors of centuries-old dishes in a modern kitchen.
Find all available formats in the catalog »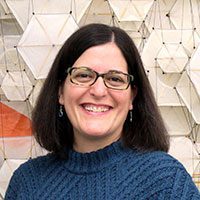 About Kathy
Kathy is a Collection Management Librarian who loves reading, sharing, and talking about books. Her missions in life are to: create communities of readers, convince folks that her official title should be "Book Pusher," and refute that "disco" is a dirty word.