By Collection Management Librarian Kathy
Whether you like history, memoirs, poetry, self-help, or magic, there is something for you on this list of newly or soon-to-be-released titles.
And because it's Hispanic Heritage Month, we're highlighting titles by Hispanic authors. So place your holds today! Want more? Find more Hispanic Heritage Month title suggestions for all ages, videos, online resources, and more »
New nonfiction titles
Why you should try it: Get a new perspective on autism, from the personal to the political, and dispel myths including the "perception that autism is a white condition."
Description: Eric Garcia began writing about autism because he was frustrated by the media's coverage of it; the myths that the disorder is caused by vaccines, the narrow portrayals of autistic people as white men working in Silicon Valley. His own life as an autistic person didn't look anything like that. He is Latino, a graduate of the University of North Carolina, and works as a journalist covering politics in Washington D.C. Garcia realized he needed to put into writing what so many autistic people have been saying for years; autism is a part of their identity, they don't need to be fixed.
Find all available formats in the catalog »
Why you should try it: Practice radical self-love AND dismantle systemic oppression with this inspiring and heartfelt book.
Description: The founder of Latina Rebels and a "Latinx Activist You Should Know"(Teen Vogue) arms women of color with the tools and knowledge they need to find success on their own terms. For generations, Brown girls have had to push against powerful forces of sexism, racism, and classism, often feeling alone in the struggle. By founding Latina Rebels, Prisca Dorcas Mojica Rodríguez has created a community to help women fight together.
Find all available formats in the catalog »
Why you should try it: While she may no longer live in Chicago, Obejas was inducted into the Chicago LGBT Hall of Fame in 2010.
Description: A unique and inspiriting bilingual collection of lyrical poetry written in bold, mostly gender-free English and Spanish that address immigration, displacement, love, and activism.
Find all available formats in the catalog »
Why you should try it: Kirkus Reviews calls this a "wonderfully nuanced history of the island nation and its often troubled dealings with its gigantic and voracious neighbor."
Description: An epic, sweeping history of Cuba and its complex ties to the United States—from before the arrival of Columbus to the present day—written by one of the world's leading historians of Cuba.
Find all available formats in the catalog »
Why you should try it: Live the highs, lows, and everything in-between of one of Silicon Valley's youngest entrepreneurs. A great nonfiction crossover for teens too!
Description: An inspiring and deeply personal coming-of-age memoir from one of Silicon Valley's youngest entrepreneurs, a second-generation Latino immigrant who taught himself how to code as a 13-year-old and went on to claim his share of the American dream.
Find all available formats in the catalog »
Why you should try it: For a much-needed perspective, that of an adoptee, added to the transracial, transnational adoption conversation.
Description: If you're the white parent of a transracially or internationally adopted child, you may have been told that if you try your best and work your hardest, good intentions and a whole lot of love will be enough to give your child the security, attachment, and nurturing family life they need to thrive. The only problem? It's not true. What White Parents Need to Know About Transracial Adoption breaks down the dynamics that frequently fly under the radar of the whitewashed, happily-ever-after adoption stories we hear so often.
Find all available formats in the catalog »
Why you should try it: Tap into your magical powers while also learning the story of two LGBTQ Latinx women who now own the biggest metaphysical shop on the West Coast.
Description: A practical beginner's guide to magic that helps people achieve healing, transformation, empowerment, and personal growth—from the owners of the destination boutique House of Intuition.
Find all available formats in the catalog »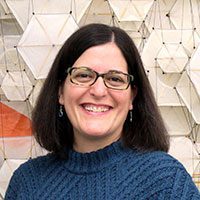 About Kathy
Kathy is a Collection Management Librarian who loves reading, sharing, and talking about books. Her missions in life are to: create communities of readers, convince folks that her official title should be "Book Pusher," and refute that "disco" is a dirty word.